Our Board of Directors is our Chamber's governing body. It is mandated to oversee our financial transactions. The Board of Directors is also responsible for the implementation, interpretation and promotion of policies approved by our membership.
Current Board of Directors
Ann Shanahan is a local Realtor with RE/MAX Real Estate Centre in Erin, and previous to that, she owned an Auto Repair shop in town called Credit River Motor Company. Ann's dedication to both her clients and the community of Erin is undeniable. Ann's robust sales background started with 25+ successful years in the automotive industry, starting in her family dealerships and then her own shop. She discovered her enthusiasm for serving the community in a new way when she began working in real estate. She brings a wealth of experience and energy to serve her clients, and her commitment to client satisfaction has become her team's well-known trademark, as supported by multiple award-winning years in the business. Her dedication to 'shopping local' and the businesses of Erin is apparent in not only her business, but personal life as well.
Chris is the owner of Brighten Up Toys & Games, located in the downtown of the Village of Erin. Brighten Up has been providing quality toys, games, puzzles, and other fun and educational products since 2012. Throughout that time Chris has been passionate about serving the community. In addition to his work with the Chamber of Commerce, Chris is also a long-standing member of the Rotary Club of Erin and the Erin Economic Development Committee.  He enjoys applying his education and experience related to business, and he sees the Chamber as a further opportunity for collaboration and mutual success for Erin businesses.
Giuseppe Paolicelli is the General Manager of Solmar Development Corp. Solmar is a land development company that develops land, builds residential homes and commercial and retail projects throughout Ontario for over 35 years. Giuseppe has been with Solmar for 25 years and is happily married with 4 children. Giuseppe has been involved with Solmar's land holdings in the Town of Erin for 15 years and is directly involved in its current development which will consist of residential, retail and industrial properties. Giuseppe is very proud to be a part of the Erin Chamber of Commerce and excited to be a part of a supporting role for all the existing businesses and help support new business opportunities for the residents of Erin.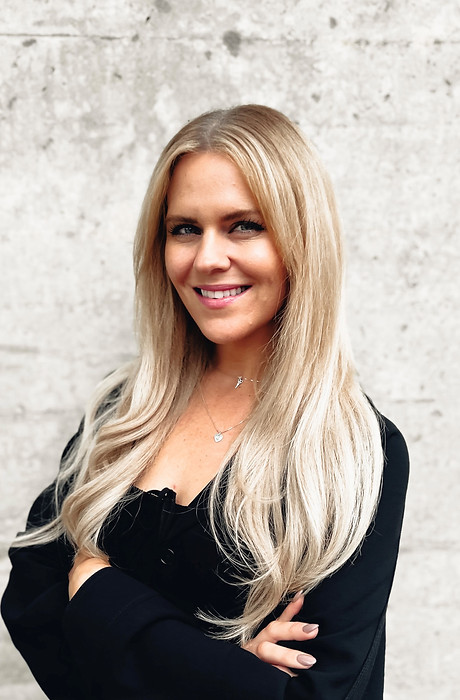 Madelaine Griffin was born and raised in the Town of Erin. From a very young age, her goal was to own her own hair salon in Erin, and that goal was accomplished! In 2016 she, with a business partner, opened Salon Nine, an accredited, successful hair salon on the Main Street of Erin. From that day on, Madelaine has been a driving force in the business community of Erin. She, with her incredible Salon Nine Team, not only participate in every business and community driven event, but they create their own, with raging success. With Erin on the verge of tremendous growth, Madelaine believes it is more important than ever to preserve the independence and success of local businesses that have been the fore front of Erin. She is also excited to work with all the business owners to grow Erin to it's next level. She is a cheerleader for this Town and for her lovely family who are happy and honoured to call it HOME.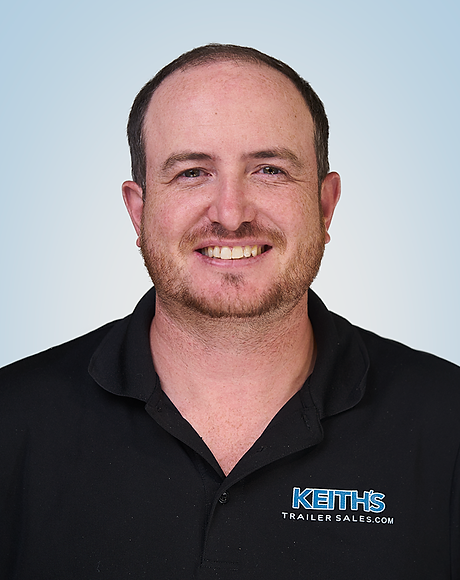 Keith Barrick is the owner of Keith's Trailer Sales located on Trafalgar Road in the Town of Erin. The business began in Orillia in 2004 and it was not until 2016 that Keith made the move to his forever home in the village of Hillsburgh. With 18 years of RV sales and service experience, Keith's goal is to continue operating his business in the Town of Erin with his wife while they raise their three small children. Keith's Trailer Sales continues to provide exceptional service to local camping families as well as families all across Ontario. Keith looks forward to continuing to support local community programs and initiatives in the Town of Erin.
Dustin is the owner of Erin's first ever tattoo and piercing studio Organic Art Tattoo. Dustin made his dream a reality in January 2020 and has since proven his dedication and passion for his business, town and its people.
Dustin was born and raised in Erin with deep family roots and is proud to represent and show support to his community as both a resident and business owner. Sponsoring, hosting and collaborating on local events that bring everyone together and give our local businesses that ultimate gratification is what keeps Erin's charming community thriving. Dustin takes pride in having the opportunity to support, preserve and most importantly live in such a great town.
Now you know us, let us get to know you!
Sign up with the Erin Chamber of Commerce today!